(NOTE: For More on Our Recruiting Services, please click on the "Recruiting" tab in the navigation bar.)
MISSION: "There are many great life science technologies that didn't succeed because they weren't able to find their place or their voice. We are scientists with extensive sales and marketing experience and a passion to help good science achieve commercial success. We formed Genovative Solutions to be your partner in creating marketing and sales success and to give your brilliant idea a distinctive voice."
Jeff Protentis, Founder and President
JEFF PROTENTIS, FOUNDER: More than 25 Years of Life Science Sales and Marketing Success
Jeff is a results-driven, scientifically skilled marketing and sales professional with a three decade track record of success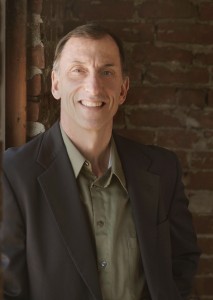 in selling and marketing scientific products for research, translational and diagnostic markets. Jeff has extensive "start-up" company experience having spent most of his career helping early-stage companies reach the next levels of their maturation. Working at the convergence point where strategies and tactics come together he has helped several companies achieve successful and desired "exit strategies" including two IPO's and two acquisitions. Jeff works on both the strategic and tactical levels combining decades of sales and sales management experience with extensive market development know-how to enable companies to identify and implement means to meet revenue and market growth expectations. He is highly skilled and experienced in the development of go-to-market strategies, the refinement of existing strategies and enacting programs which lead to market penetration, market development, leads and revenue.
Jeff is able to work rapidly at the strategic level to identify market opportunities, value propositions, messaging, means to deliver messages and methods to initiate/enhance growth and success. He also brings energy, urgency and practical experience driving tactical implementation of those plans to achieve revenue and non-revenue targets. He has been involved in the commercial launch or re-launch of dozens of products and services in the genetics, proteomics and analytical tools markets. His background includes starting and leading new groups at large and small companies where he has been responsible for both sales and marketing activities applying his Leadership, Vision, Creativity and Market Development skills to enhance the success of these organizations. He received his B. A. from Colby College and worked in an immunology lab at the Dana Farber Cancer Institute where he was co-author on several journal articles.
About Genovative Solutions: Genovative Solutions Sales and Marketing Consulting
 __________________________________________________________
LORNA NEILSON, PhD., PRINCIPLE: Decades of Life Science Marketing, Licensing and Business Development
Lorna Neilson is a results-oriented senior marketing and business development professional with over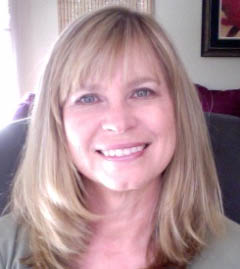 20 years of significant contribution to premier biotechnology companies. She is also Founder of the biotechnology consulting company, inGENEuity Life Science Group, and is a Certified Licensing Professional (CLP). Throughout her career with companies including Applera, Applied Biosystems Group and Invitrogen Corporation (now Life Technologies), Dr. Neilson has a demonstrated track record inleading global, complex businesses and increasing shareholder value through strategic planning, partnerships & collaborations, identification of new technologies and market opportunities, and global business and marketing leadership. She has completed licensing transactions for multiple technologies, participated in the acquisition of several companies and led the acquisition and integration of the RNAi company Sequitur for Invitrogen. As head of multi-million dollar business units at both Invitrogen and Sequenom she has overseen product development, launch, and go-to-market strategies for multiple life science products, instruments, and services. Key strengths include strategic and innovative thinking, turning strategic vision into results, organizational leadership, and P&L management. Dr. Neilson received a Ph.D. in Molecular Biology from USC followed by a post-doctoral fellowship at UCSD
______________________________________________________
PARTNERS:
Tammy L. Van Boening, Owner and Principal of Spectrum Writing, brings almost 20 years of writing experience in Life Science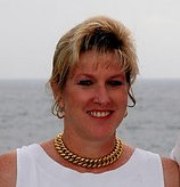 academic and professional settings. She brings a a passion for writing and believes in the transforming power of clear, effective written communication; she's able to take complex of thoughts and ideas and create clear, concise, and accurate documentation. Tammy's writing covers a wide range of topics, styles, and products. She has written straightforward procedural manuals to training guides, informational articles and technical notes and has worked for a broad array of Life Science companies including Geospiza, Simulations Plus, Molecular Devices, SoftGenetics and DNA Software to name a few. Ms. Van Boening holds a Bachelor of Science (Phi Beta Kappa and with Special Distinction) from the University of Oklahoma, a Master's in Science (Analytical Chemistry and Immunology) from the University of Arizona, and a BS in Education from the State of California. She has also taught part time or presented seminars at various colleges throughout the Denver and San Diego areas, and at national-level seminars.
Life Science Technical Writing
 ____________________________________________________
Search Engine Optimization
Paul is our specialist in Search Engine Optimization and Advertising (SEO and SEA) with success in increasing web site ranking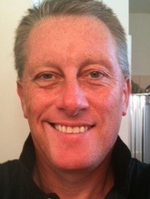 and visitors, creating content and new streams of revenue. With a degree in Microbiology and Biotechnology, he has had a particular focus on the Life Science and Biotechnology sectors. Paul founded BSER (Better Search Engine Rank) in 1999 and has a long track record of helping companies enhance their search engine ranking both organically and through Pay-per-Click programs.  He has split the last 16 years between the USA and Australia.
Search gine
*Search engine optimization is a method of getting your website to rank higher in search engines such as Google, Yahoo or Bing. When Internet users search for products or services like yours, your website needs to be the first one they find. SEO helps the search engines recognize your relevance to specific keywords that people search for online. The search engine optimization process includes researching keywords, creating content, building links and making sure your website is visible in the search engines.
 ____________________________________________________
Bruce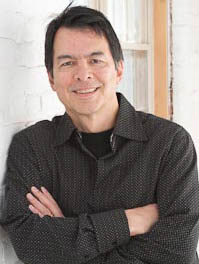 Bruce Ishikawa, Website Development.  Bruce has been creating websites for a variety of clients for over twelve years.  He collaborates with his clients to help them define what features and functionality they want on their site, then works with them to bring their vision to reality. He has very strong experience with site usability to ensure that the site is effective and has built many e-commerce sites. Bruce has worked in technology for over 20 years, the past twelve exclusively on the web.  He holds a BS in Information Systems and an MBA from Southern New Hampshire University.
His portfolio includes:
________________________________________________
Tobias Queck is a multidisciplinary graphic-designer, art director and web site developer. He is experienced in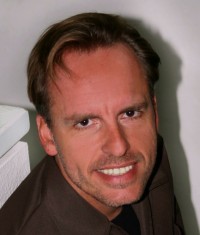 all areas of visual communication, including corporate branding & identity design. In more than 20 years as a graphic artist, he has developed and implemented successful identity systems for clients ranging from small entrepreneurial start-ups to larger public corporations. Tobias has conceptualized, designed and produced a wide range of visual communications media — everything from posters, brochures, advertisements, catalogs, annual brochures, packaging, exhibit graphics, to fully interactive web sites.