WE OFFER A RANGE OF SALES AND MARKETING PROGRAMS 
TO SPEED MARKET GROWTH AND REVENUE  SUCCESS OF LIFE SCIENCE COMPANIES 
STRATEGIC PLANNING: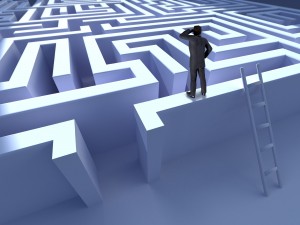 SALES: Developed successful strategic sales plans for diverse range of organizations.
COMMERCIAL ENTITY FORMATION: Drafted and executed strategic plan for creation of a US subsidiary and Commercial Organization of Pyrosequencing AB; rapidly attained success.
ORGANIZATIONAL DEVELOPMENT: Conceptualized, created, built and developed strategies for several cross-functional sales, marketing, service and support teams.
PRODUCT LAUNCH: Involved in dozens of product launches and re-launches to establish or enhance market traction.
MARKET DEVELOPMENT
Defined and directed multiple market penetration programs in North America including target market ID, messaging, sales and resource allocation.
Performed a series of projects with a client to expand their market presence. Revenues have grown nearly 4x in two years.
Devised market-specific program for client. Refined DNA market messaging and value proposition for mixed-use product. Created sales tools, updated web site, added depth and visibility to technology benefits for DNA use.
Created commercial organizations, determined key target markets and value propositions at several companies moving into new markets. Strategies based on understanding served markets, market conditions and opportunities for products/technologies.
Integrally involved in New Market product launches for emerging and established companies.
COMMERCIAL DEVELOPMENT
Created or re-engineered multiple successful sales forces in the research products industry.
Re-built and re-focused several teams, resulting in significant revenue gains.
Created successful North American sales and marketing organizations and the initiatives needed to lead those teams to success.
Designed and led a 30 person sales and support team in a new market to bring greater focus to an emerging but under-served product line.
Strong talent acquisition, development and retention skills have enabled organizational turnarounds and development of new teams.