Genovative Solutions Has Partnered with Biotech Recruiters to Form a Powerful Recruiting Entity
As a team, Genovative Solutions and Biotech Recruiters possess a broad range of skill sets and experience to  enhance the productivity and efficiency of finding THE BEST talent for your company.
Jeff Protentis
Jeff Protentis has been a Sales, Marketing and Commercial Professional in the Life Science arena for >28 years.
He has been a hiring manager for a range of roles in this field for decades. While most recruiters are skilled at finding people, Jeff has been "in the trenches". As a result, he understands the needs of Life Science companies in ways that others who have not worked in the Life Science market simply cannot.

With his strong scientific and commercial skills, he can position the benefits of your company in a way that is meaningful to potential candidates, garnering their attention and enabling him to bring top candidates to his clients. 

Decades' of experience hiring in this market give Jeff a perspective quite similar to that of the hiring manager. This understanding and experience makes for a highly effective and efficient recruiting process.
Having hired nearly 100 commercial and technical persons he is able to determine the client's needs, knows what to look for and how to find people who will contribute to his clients' success.
Derek Pyper is the founder of Biotech Recruiters and brings nearly two decades of Life Science industry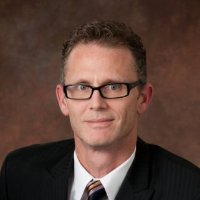 recruiting experience to the partnership. He has focused on the genomics market since its inception, making him one of the premier recruiters in this field. His recruiting prowess extends beyond genomics to Cell Biology, Bioinformatics, Cell Based assays and more. He has placed many hundreds of candidates with hundreds of hiring companies. 
He uses a thorough and results-oriented vetting process to recruiting which has been honed over his years in the field.

He brings in-depth market knowledge and a strong moral and team-based approach to working with his clients for optimal results.

Derek has personal relationships and extensive connections throughout the industry and the world. This enables him to identify and connect with qualified candidates rapidly and efficiently.
Click Here For Downloadable Document: Recruiting Life Science Commercial Professionals
 RECENTLY FILLED POSITIONS (Jeff Protentis)
Formulatrix: National Sales Manager

Rubicon Genomics: VP of Product Development, Director of Applications, Boston Sales

Bioneer: Sales Representatives, San Francisco and Houston

Cartagenia: Sales Managers, Mid-Atlantic and New England; Field Applications Specialist

ATCC: Business Development Managers, NE, TX, Mid-Atlantic Area Sales Representatives, Business Development Manager

Axiogenesis: Business Development Manager, West Coast

IntegenX: Senior Sales Representatives, New England and Mid-Atlantic

GNS: Business Development Account Manager

Titian Software: Business Development Manager, Eastern US

Labcyte: Director, Product Management and Genomics Marketing Manager

Synthetic Genomics: Business Development Manager
Advanced Analytical Technology: Sales Representative, Southwest

Covance: Account Executive, Mid-Atlantic

Esco Technologies: West Coast Sales Manager, 

East Coast Sales Manager

Clontech: Business Development Associate, Key Account Manager/Stem Cells

Raindance: Mid-Atlantic Account Manager

NGS Sample Prep Company: Director of Sales, Eastern US

OGT-Sales and Business Development Specialist

Covance-West Coast Sales

Aris Global-Business Development Executive

Cytel-Business Development Executive 

Covance-Business Development representative

AllCells: Sr. Product Manager
Andrew Alliance: Sr. Sales Representative
BC Platforms: Eastern US Sales; Eastern US Project Manager
Nexcelom: Sales Managers in TX, Chicago, Mid-Atlantic, San Diego
BGI: Senior Product Manager, Marketing Manager, Mid-Atlantic Business Development
Elim Pharma: Director of Sales
Novogene: Business Development, Boston
Becton-Dickinson Genomics: Boston Business Development
Silicon Bio: Director of Business Development
Silicon Genetics: Mid-Atlantic Sales
Metabolon: Boston Business Development
Let us help you find the best talent in the market for your important positions. Contact Us.